Skip Navigation
Conference Programming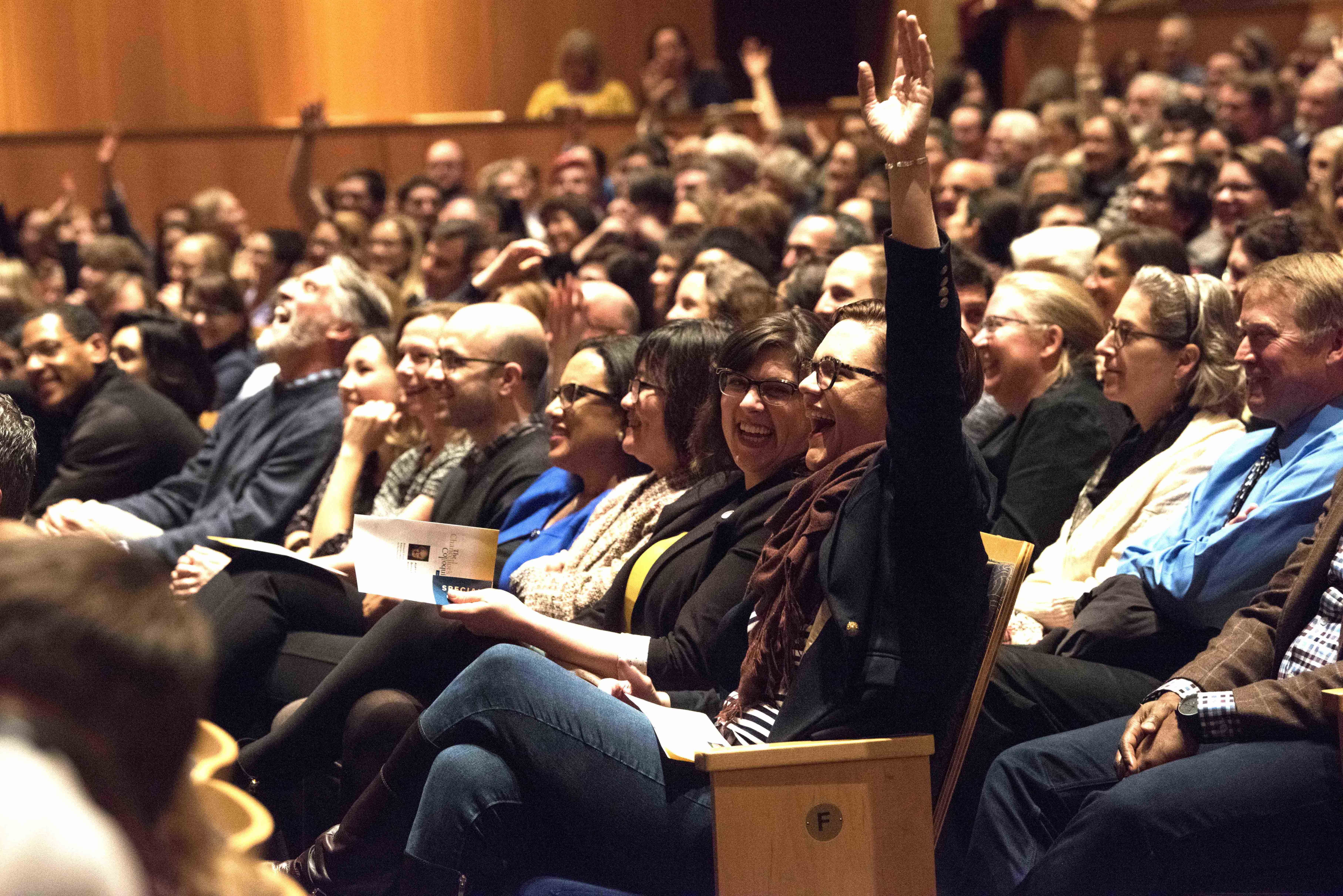 These 1-2 hour programs are offered in person and online. 
During the Alda Center's conference programming, large groups of professional scientists and other researchers recieve an overview of effective science communication strategies, including a few low-engagement improvisational theater exercises that make the Alda Center's method unique.
The programs offer participants an overview of communication strategies than effectively engage others in complex or controversial conversations when emotions can run high.
These programs are ideal for conferences, symposia, and large other professional meetings, as well as graduate student organizations and orientations, and other groups of more than 30 people. 
Explore Available Programs 
All programs are available online and in-person
A Unique Approach to Communication Training
The hallmark of the Alda Center's program is the Alda Method. Its combination of improvisational theater exercises and message-design strategies creates an immersive experience that can shift an expert's focus away from technical details and jargon. Instead, the Alda Method helps scientists, researchers, and health care professionals to recognize pieces of their audiences' world views, and find ways to fit their work into that broader context. Doing so builds trust and empowers understanding.
15,000 people have learned to build trust and foster engagement
In the past decade, the Alda Center has worked with 15,000 scientists, researchers, and health care professionals.
Through Alda Center professional development workshops, thousands have adopted strategies to foster mutual trust, empower authentic interpersonal connections, and invite others to share in the wonder and joy of science.
Join them.