Skip Navigation
Climate Conversations
Combatting climate change isn't easy. Talking about it can help.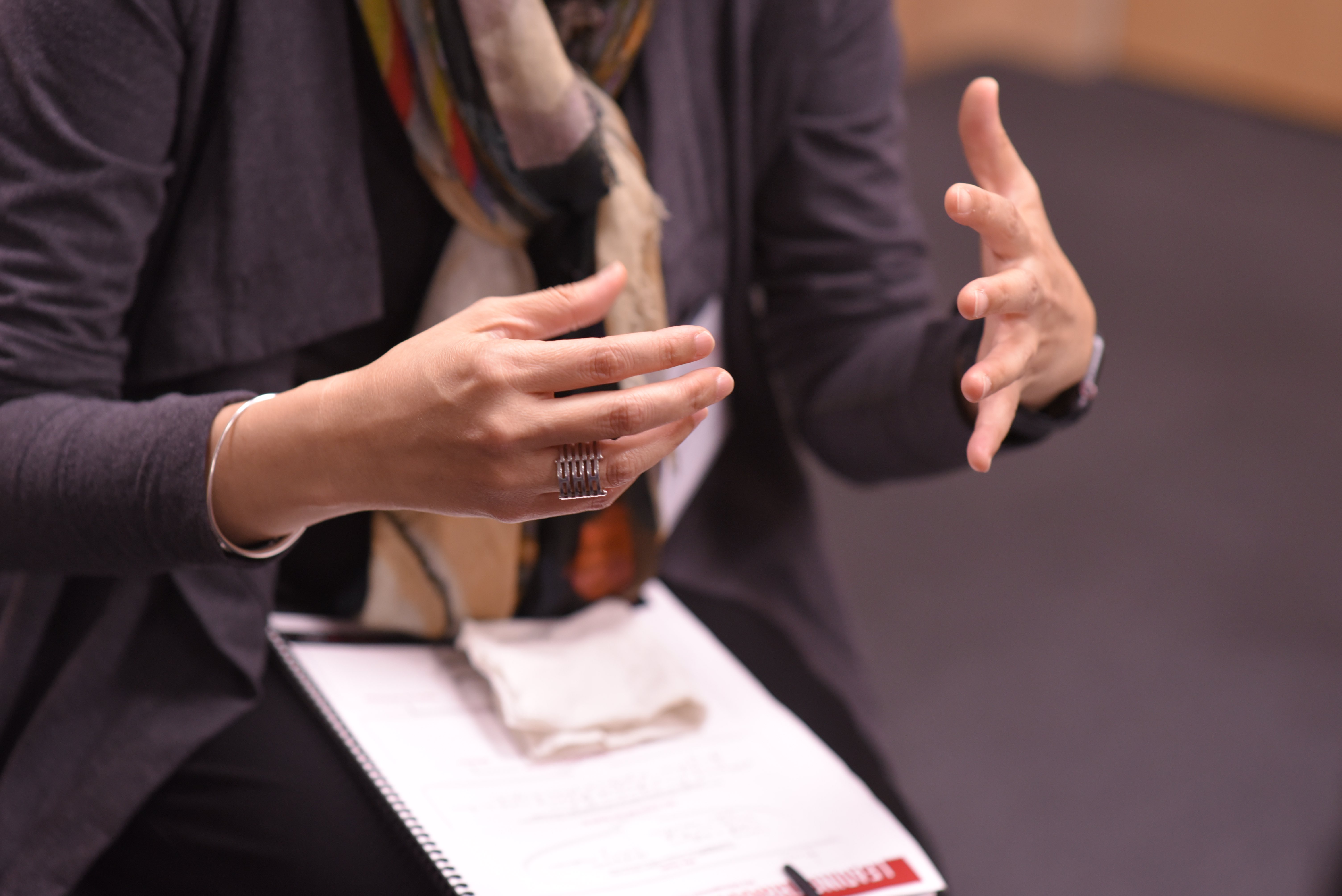 Climate scientists, researchers and advocates are on the front lines of understanding climate change, and inspiring others to help build a safer, more just future.
In sharing climate science and encouraging others to act and adapt to climate change, experts need to be prepared to engage with others in work that can be emotionally fraught and highly politicized. 
These conversations aren't simple exchanges of data and information.
Climate Conversations
Engage others in productive conversations about the climate 
Online Only
Duration: 3 hours
Participants: Up to 20 people
During the live online program, participants will learn to recognize their audiences' perspectives and adapt their messages respectfully and empathically, to help build trust and mutual understanding.
This highly interactive and experiential program will empower scientists, researchers, climate justice advocates and policymakers to engage effectively with other scientists, government officials, members of the media, students and the public. Participants will leave with necessary and effective tools and strategies to meet their communication goals and build trust with others.
Contact us about booking Climate Conversations
Together, we can work to adapt to the most pressing problem facing our society and our planet.
A Unique Approach to Communication Training
The hallmark of the Alda Center's program is the Alda Method. Its combination of applied improvisational exercises and communication strategies creates an experience that can shift scientists' focus away from technical details and jargon. Instead, the Alda Method helps researchers recognize pieces of their audiences' world views, and find ways to fit their work into a broader context. Doing so builds trust and long-lasting understanding, which in turn reveals the wonder and necessity of science and research.
Program participants should expect a fully immersive experience. Movement, laughter, and engaging conversations with peers and Alda-certified instructors are fundamental parts of the workshop.
20,000 people have learned to build trust and create engagement
Through Alda Center professional development workshops, thousands have adopted strategies to foster mutual trust, empower authentic interpersonal connections, and invite others to share in the wonder and joy of science.
Join them.