Skip Navigation
History of the Alda Center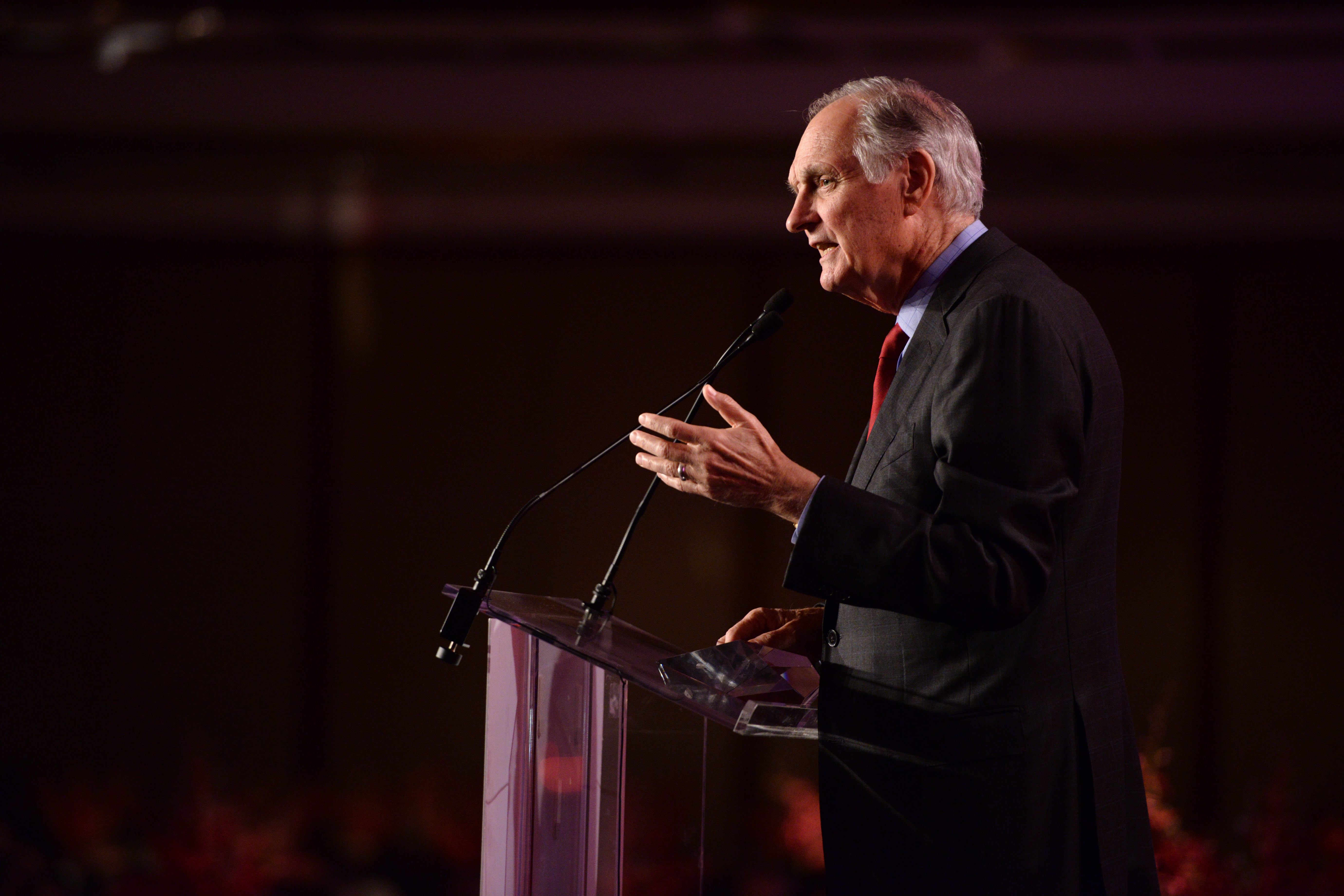 Actor, author, and activist Alan Alda's lifelong passion for science spurred him to host the PBS show "Scientific American Frontiers." On the show, he used his improvisational theater training to help scientists he interviewed relate to him. In talking to him, they explained their work in ways that Alan and the show's viewers could understand.
By building personal connections, Alan got scientists out of lecture mode and into conversation.
After 11 years on the show, Alan wondered why scientists struggled to switch from lecturing about their work to having real conversations about it. He thought exposing them to improvisation might help.
Building on an Idea
In 2009, the Center for Communicating Science at Stony Brook University opened to test his theory. The Center was the result of collaboration between Alan, Stony Brook, and Stony Brook's School of Journalism, with Brookhaven National Laboratory and Cold Spring Harbor Laboratory.
The idea worked. Applied Improvisational exercises had a notable effect on scientists, and their communication skills improved from the training.
10 Years of Effective Science Communication
In 10 years, the Center's faculty have traveled to 40 states and eight other countries, including Australia, Canada, Germany, Israel, and Scotland.
Our clients come from non-profit organizations, government agencies, private industry, and many of the world's best universities.
Our expert communication trainers and educators have worked with researchers from Cornell University, the Environmental Protection Agency, Harvard University, the National Institutes of Health, the Nature Conservancy, Rita Allen Foundation, and the U.S. Department of Defense, among hundreds of others.
Our History at a Glance