Skip Navigation
About the Alda Center
Science affects everyday people, every single day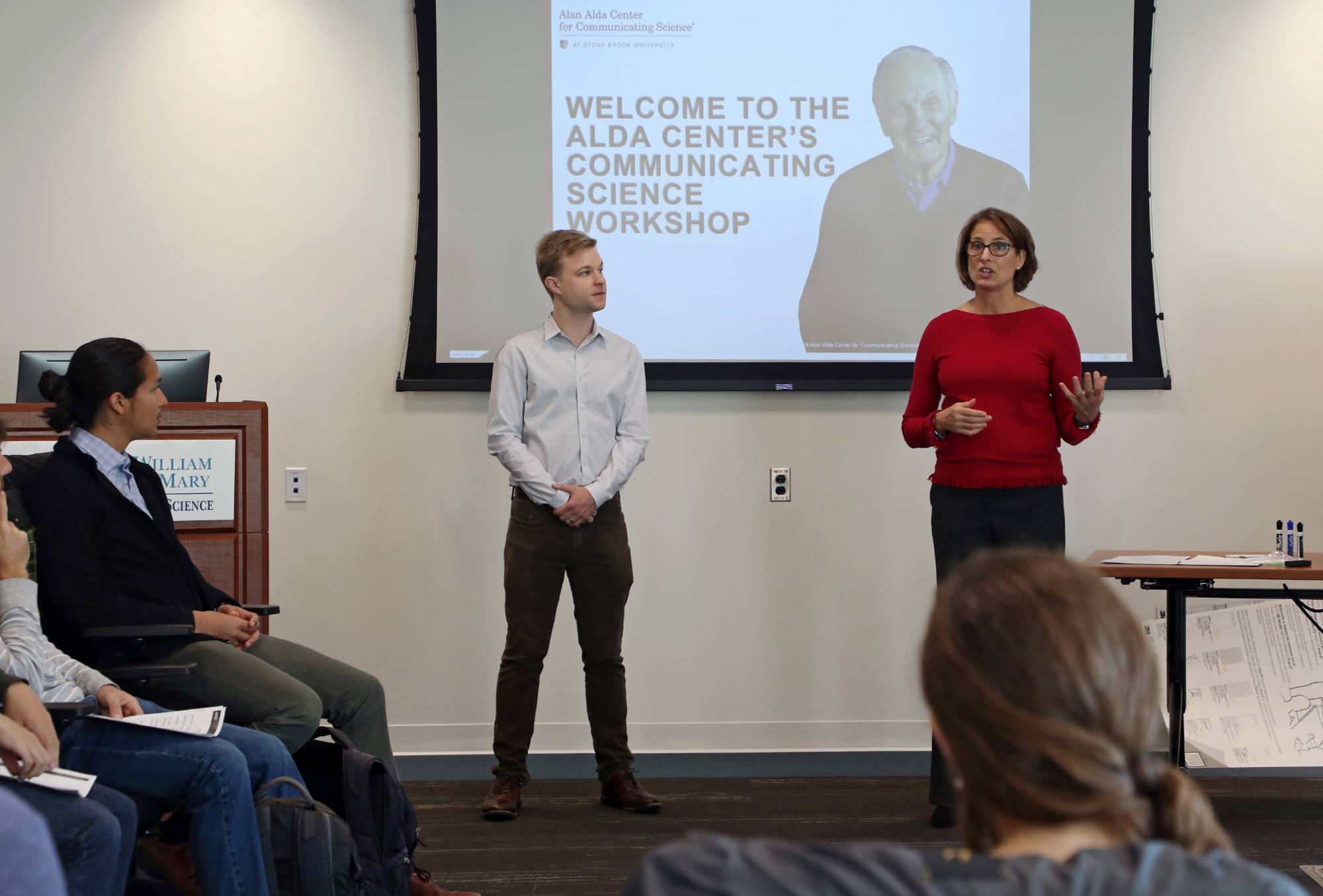 It affects what we eat. What we buy. How we travel. How we stay, or get, healthy.
Yet for too many people, its significance gets lost in jargon and technical details, disconnected from their lives and experiences. Before people can understand complex information, they need to trust and feel connected to its source. 
Research reveals the wonders of our world and can improve life for millions
Create a ripple effect that spreads the wonder of science
The Alda Center's graduate and professional development programs help make science engaging and accessible
Alda Center science communication programs are a different kind of learning experience. 
It's collaborative. It's iterative. It focuses on building skills and refining strategies that empower researchers and communicators to reach audiences in new and engaging ways.
our method is based on social science and developed by experts.
The Alda Method helps researchers pay close attention to their message and how others are responding to it. The Method combines the latest social science research and applied improvisational exercises to support researchers as they develop communication strategies that work for them. This combination helps people build interpersonal connections and trust across backgrounds, experiences, and expertise.
Effective and engaging communication can change the world.
Join a growing movement.